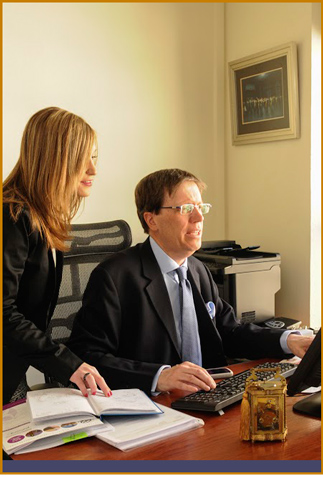 The office offers advice to businesses and individuals in the following areas:
BUSINESS LAW
General advice on the establishment of businesses in Spain, incorporation of companies and corporate restructuring and local and international contracts, with particular regard being given to subsidiaries, branches and agents in Spain and abroad; e-commerce and IT law.
TAX LAW
Tax treatment of companies and individuals; particular focus on taxation of non-residents and expatriates.
LAW OF REAL ESTATE
Advice relating to the acquisition and sale of houses and apartments, negotiation of rental agreements, planning and development reports and all types of real estate operations.
FAMILY AND SUCCESSION LAW
Separation and divorce proceedings in general and, in particular, those with international aspects, including so-called "international child abduction" cases; local and international successions.
LITIGATION
Civil and criminal proceedings of all kinds, especially fraud; recognition and execution of foreign court judgments.